Feed Well.
Be Well.
All your lactation + infant
feeding needs in one place.
Lactation Consultants

Columbia, MD and virtually around the world.
Serving Ellicott City, Laurel, Olney, Silver Spring, Baltimore, Owings Mills, Glen Burnie, Anne Arundel, Catonsville, Jessup, Beltsville and Clarksville families.
Contact Us
You can send us a message by filling out the form below. We will be in touch within a few hours or you can call us at 202-883-8462.
Feeding Consultations
Our breastfeeding and infant feeding experts are here to help you with general questions or overcome complex feeding challenges.
Feed Well Workshops
Here you'll find a wealth of information available to view at your leisure and your own pace. From prenatal through the first year!
The Shop
All of your breastfeeding and infant feeding supplies all in one place! Same day pick up often available in our Columbia, MD office.
Verify Your Insurance
Click the button below to see if your insurance participates with Feed Well Co.
We can help with
Prenatal Education
Painful latch
Cracked nipples
Supply issues
Positioning
Supplementing
Tongue + lip ties
Clogged ducts 
Mastitis
Multiples
Going back to work
Starting solids
Bottle refusal
Breast refusal
Starting solids
How to use your pump
Weaning

Learn more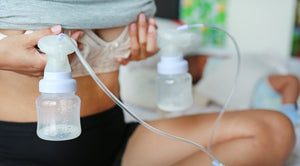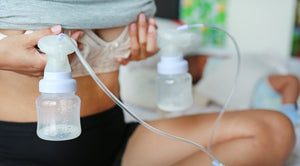 Pumping Favorites
Grab these pumping essentials from The Shop!
Breastfeeding Essentials
Grab them today from The Shop!
Why Feed Well?
Hi! I'm Brittany, founder of Feed Well. I believe in comprehensive, inclusive, and sustainable feeding care for all families. I've been working with new families just like yours for over a decade. What I've learned during that time is that feeding can often be one of the most difficult challenges with a new baby. But, it doesn't have to be. With the help of lactation consultants and infant feeding experts, we can teach you the tools you need to help your baby feed well. We look forward to joining you on your feeding journey. For now, be well.
Lactation Consultants for
Columbia, Baltimore, Catonsville, Ellicott City, Glen Burnie, Laurel, Severn, Silver Spring and Beltsville.

Howard County, Montgomery County, Anne Arundel County + Baltimore County.
Starting Solids
Starting solids doesn't have to be overwhelming! We'll discuss signs of readiness, baby led weaning vs. purees, best first foods and schedules!
Going back to Work
In this consult we'll discuss how to prep for going back to work, a custom pumping schedule, and what to expect from your little one.
Tongue Tie Assessment
In this comprehensive consultation you will meet with a Feed Well expert for an in person or virtually guided functional oral and structural exam to help get to the root of oral dysfunction.
Prenatal Prep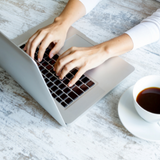 Take a Breastfeeding Class
We encourage everyone who is interested in breastfeeding to take a prenatal breastfeeding class. You can find ours in the Workshop section!
Meet with an IBCLC
Meet with your IBCLC to establish care and discuss any specific concerns you may have. A nipple + breast check should also be done prenatally!
Grab the essentials
Thankfully, there isn't much you'll need to have on hand to start breastfeeding, but you'll want to grab a few essentials from the shop before you deliver!
We are here to help families, just like yours, overcome feeding challenges and meet goals. Our intention is that every family we meet with would feel confident and empowered in their ability to feed their baby.
The Feed Well Shop
We started The Shop to make breastfeeding and infant feeding supplies more accessible both locally + around the world.